Ready to install gutters but aren't sure which color to choose? It can be tricky to determine what gutter color you should pick, and the last thing you want is an eye sore. Here are some guidelines to help you choose the right gutter color.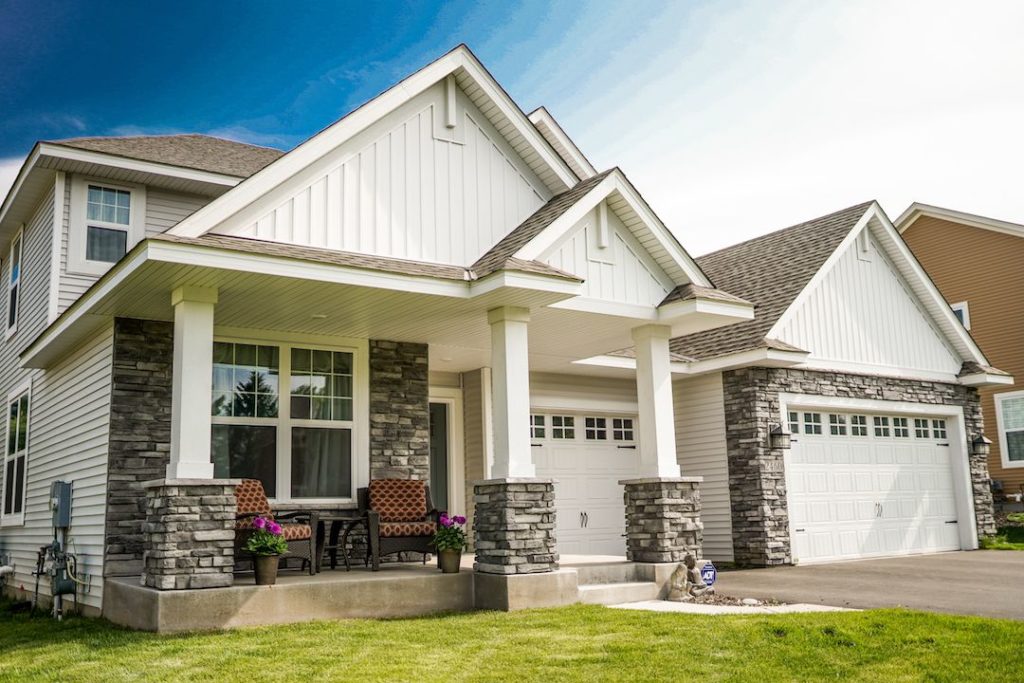 First, are there any gutter color restrictions?
Some cities, counties, or homeowner's associations require a specific gutter color and gutter type. Before you get too deep into deciding your gutter color, make sure it hasn't already been decided for you!
Match the gutter color with your siding
If you want your gutters to blend in with your house, we recommend choosing the color that matches your siding. This will create a seamless look and not interfere with the exterior appearance. The gutters will serve their purpose without getting in the way visually.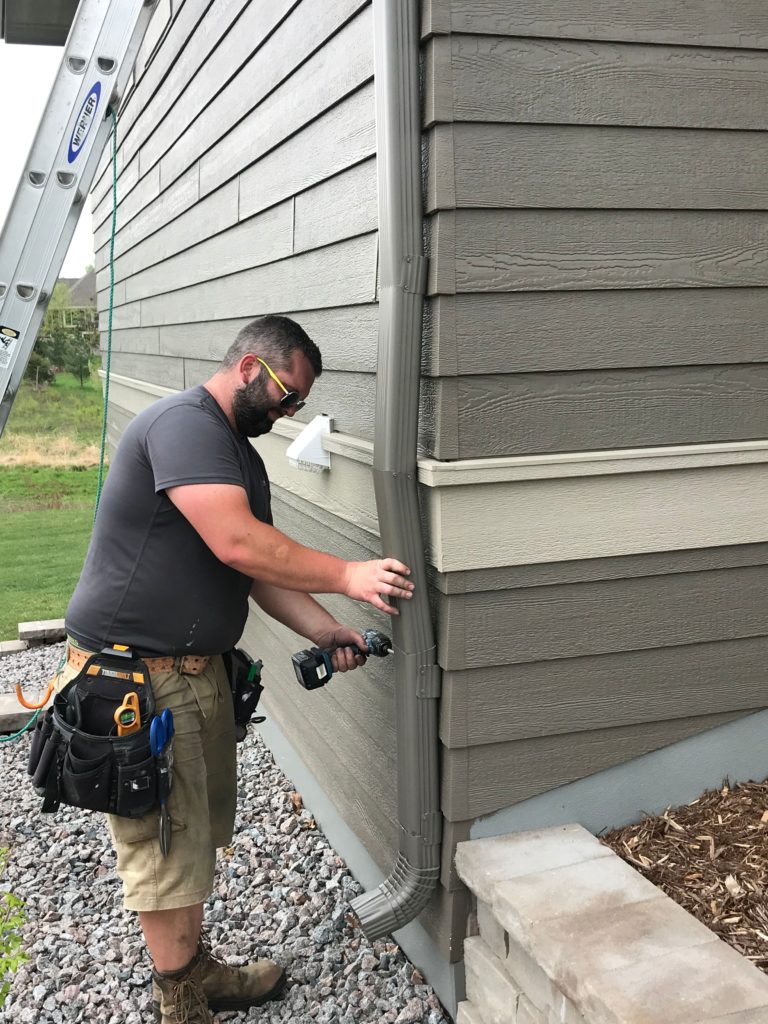 Match the gutter color with your trim
Don't want a color that matches the siding? Go with the trim instead. Because the gutters run against the trim of the house, they won't be too obvious in the front, but they will be more prominent against the side of your house.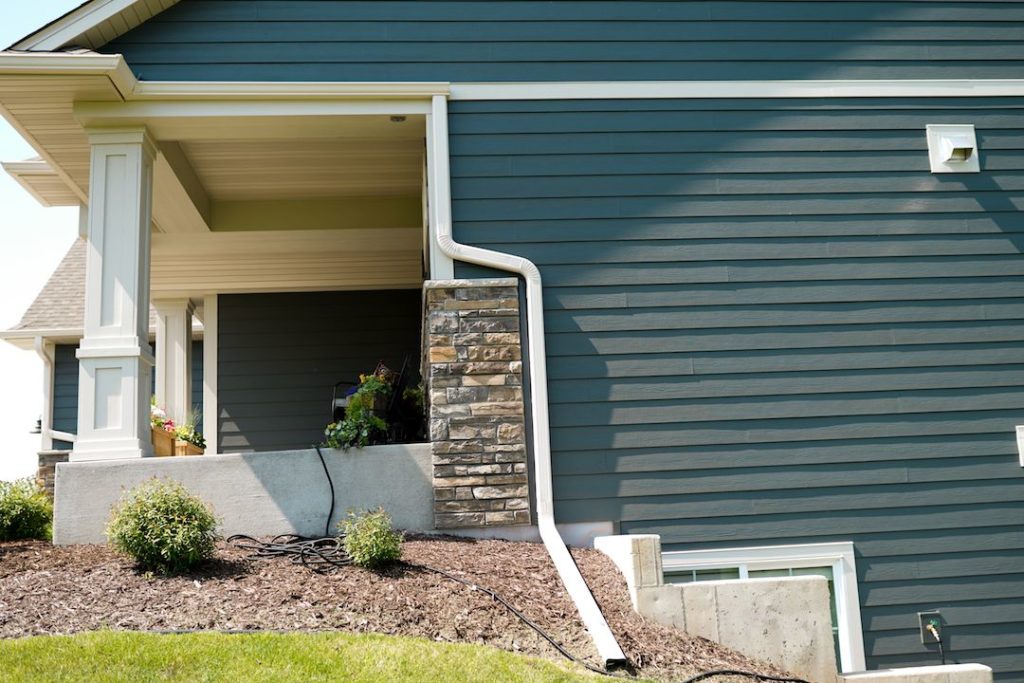 Match the gutter color with your roof
Matching your gutters to the color of your roof is a viable option because the gutters will look like a natural part of the roofline rather than a border around your house. However, this isn't our most recommended option since roofs often starkly contrast the siding of the house.
Consider copper gutters
If you don't like the look of gutters matched to your trim, siding, or roof, then consider copper gutters. Although more expensive, copper gutters are a beautiful option. You don't have to paint them, and they develop a beautiful greenish patina over time.
What's the most popular gutter color?
If you are feeling uncertain about your gutter color, it might be a good idea to look around you. What color did your neighbors choose? White or off-white tend to be the most popular and standard choice because it will go well with any siding, trim, or roof. White or off-white gutters provide a clean and finished look to the exterior.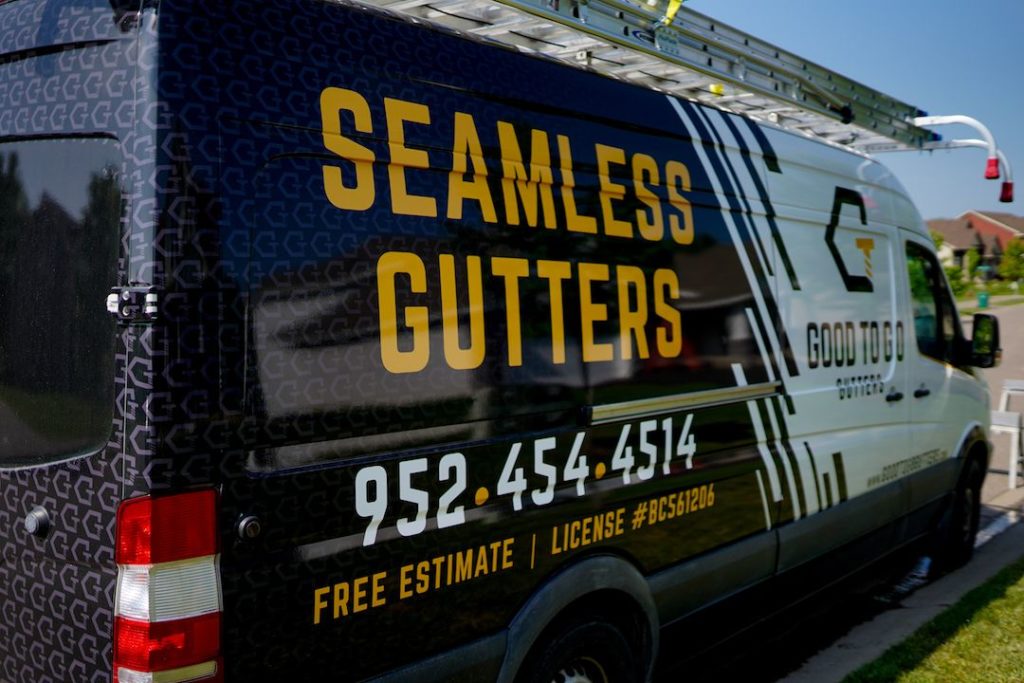 What if I can't find an exact match? (Choose a contractor who can custom match)
Just because others are choosing white or off-white doesn't mean you have to! Choose a color that you love! If you have blue siding, perhaps you want blue gutters! The problem is, you can't always find unique colors.
Good news! With Good to Go Gutters, you can customize! We guarantee we can find the right color to match your siding or trim!
Call Good to Go Gutters today!
Good to Go Gutters is a small, local business that prides itself in quality work done quickly. We've been installing gutters in the south metro area for over 20 years and treat every home as if it's our own. Give us a call today for your free estimate and we'll help you choose the right gutter color.