Installing rain gutters is one of the best decisions you can make to protect both your home and your family. Gutters direct water away from your house, preventing flooding, mold and mildew growth, and damage to your foundation, roof, or siding. 
It can be overwhelming to decipher gutter types and figure out which one is right for you. Here are 5 types of rain gutters to consider for your home: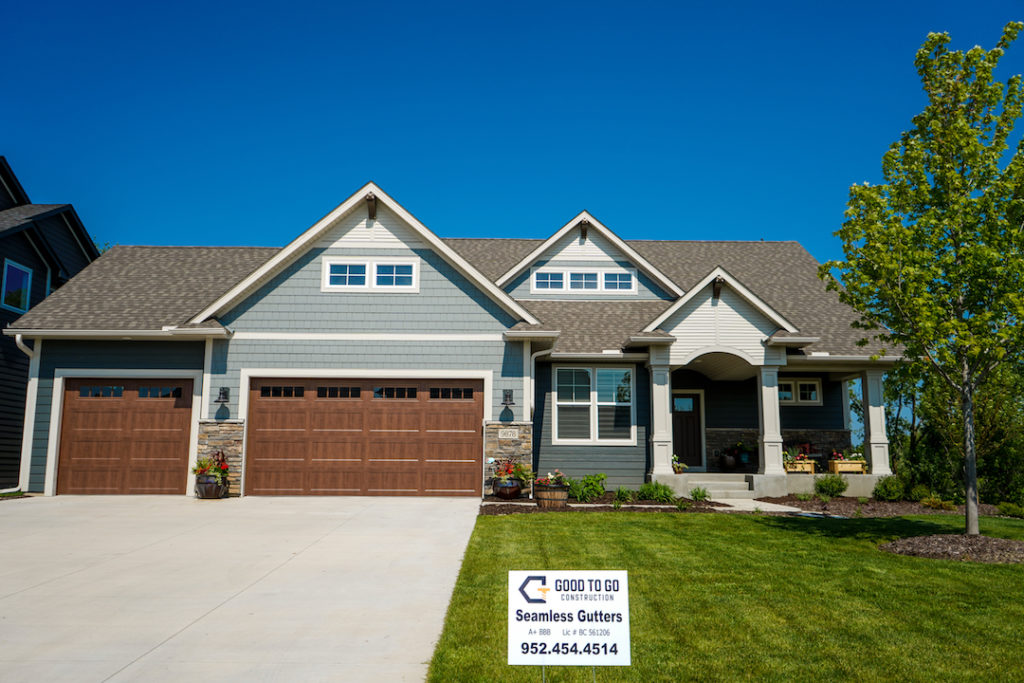 Aluminum gutters are standard
Aluminum gutters are one of the most popular and least expensive options. They can be either seamed or seamless, and seamless gutters are something you want to have!
Aluminum gutters come in three different thicknesses: .025in, .027in, and .032in. Since Minnesota gets a heavy amount of snowfall each year, it's recommended to go with the thickest option to accommodate the weight of the snow.
Pros:
Available in all colors (to match your siding)
Won't rust
Easy to install
Lasts for decades
Cons:
Can dent or bend, especially with the weight of snow or debris.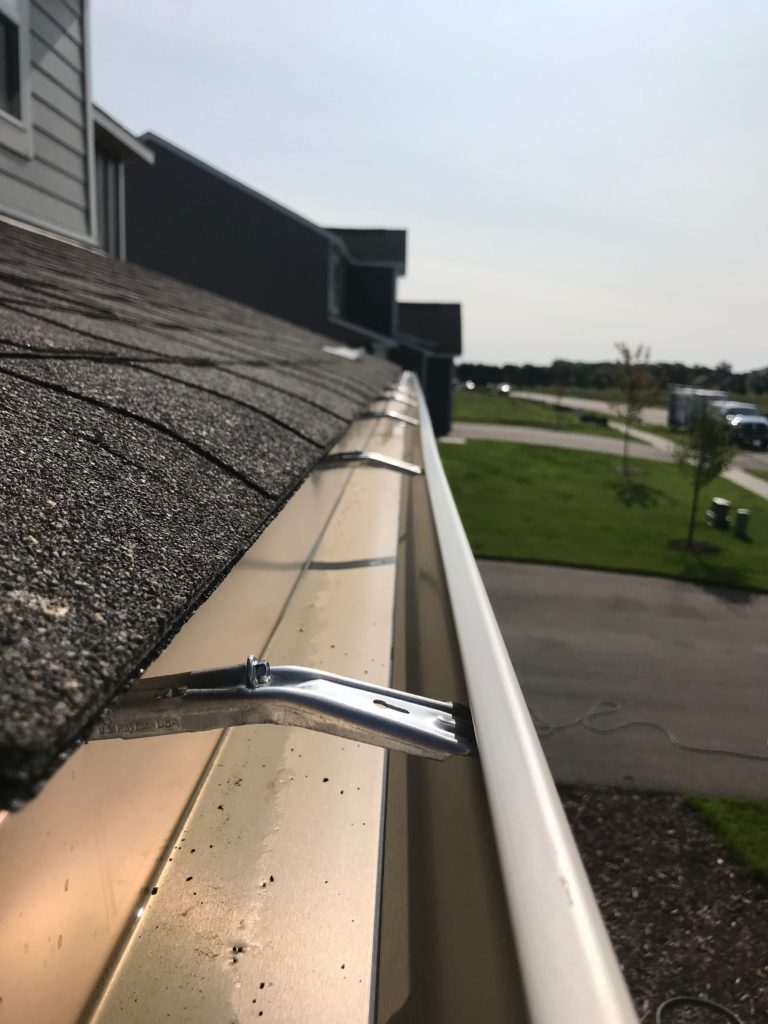 Rain gutters made of vinyl
Vinyl is another popular choice because it isn't very expensive. It can be painted, easily installed, and doesn't corrode or rust. Keep in mind, it is not as durable as metal and is prone to cracking in cold weather.
With vinyl gutters, you get what you pay for. It may seem like you're saving money by going for the cheaper option, but you'll have to re-install them sooner than other types of gutters which will end up being more expensive in the long run.
Pros:
Lightweight and inexpensive
Can be painted to match your siding
Easy for DIY installation
Won't corrode or rust
Cons:
Becomes brittle in high-heat climates and can crack when exposed to hard freezes
Color fades with intense sun exposure
Prone to cracking if a ladder is leaned against them
Zinc gutters last in severe weather
Zinc is durable and won't rust or fade. However, it is more expensive and not easy to install yourself because the joints and ends of each section of gutter must be welded together.
Pros:
Long-lasting (up to 50 years!)
Won't rust, warp, or fade
Cons:
Expensive
Not suitable for DIY installation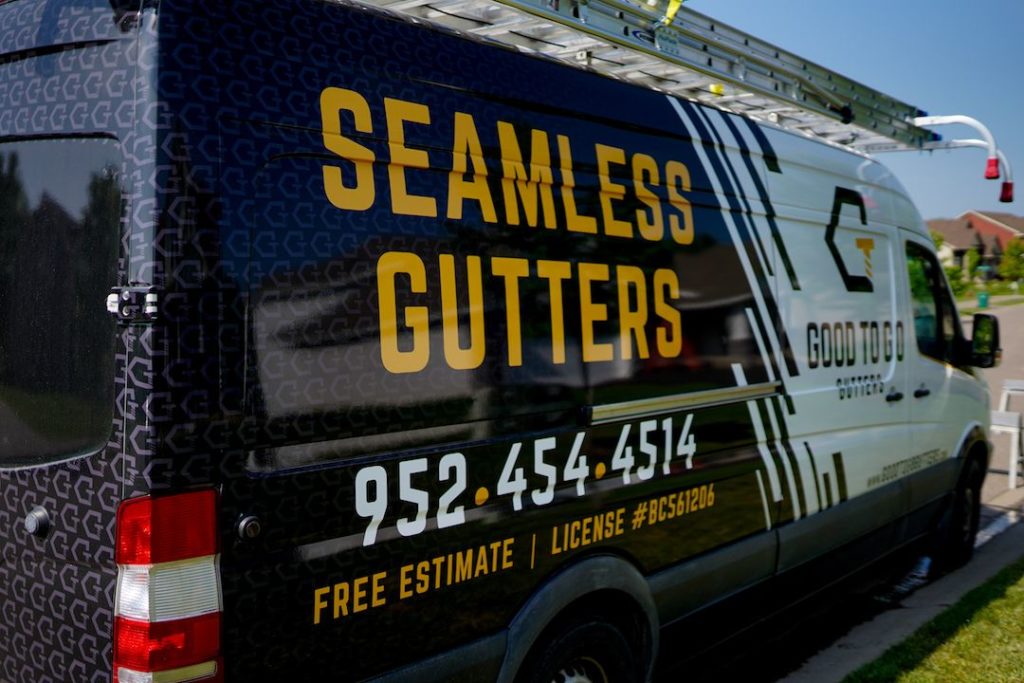 Steel rain gutters are durable
Steel holds up in all types of weather, but it is prone to rust, unless coated in aluminum or zinc. The coating lasts 10-15 years only, so they require regular maintenance.
Pros:
Cons:
Prone to rust
Very heavy and not DIY-friendly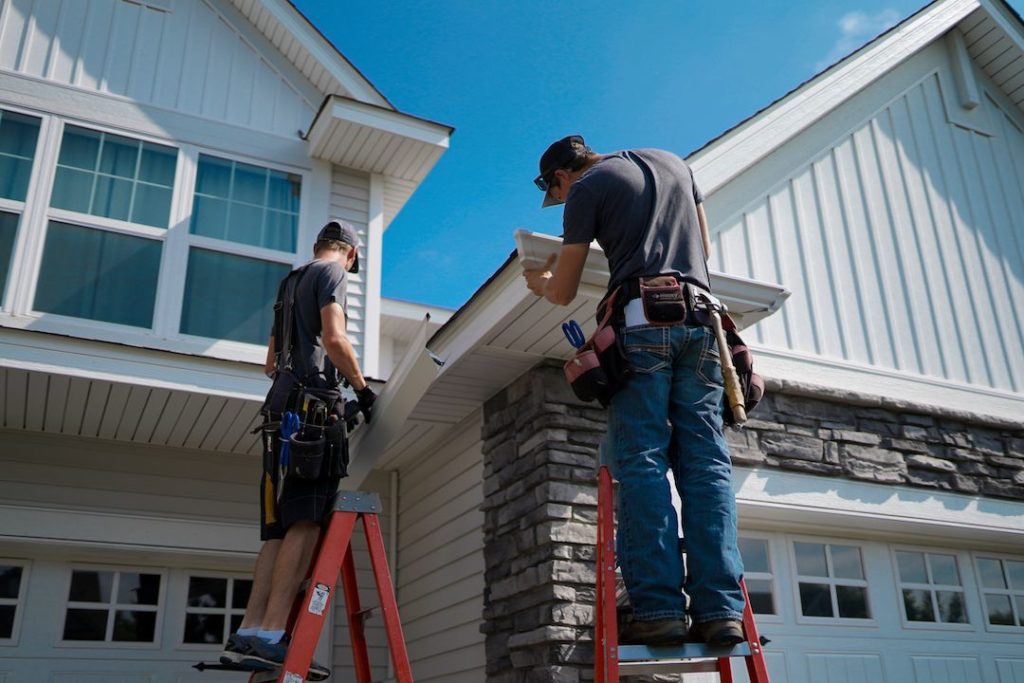 Copper rain gutters have a natural beauty 
Copper is a beautiful option that is extremely durable in all weather types, but it's substantially more expensive and not easy to install yourself. The greenish patina that evolves over time appeals to many homeowners. It's a beautiful accent to your home that cannot be achieved with other gutter types.
Pros:
No need for painting – the natural shine and eventual greenish patina does all the work
Holds up in intense heat and extreme cold
Won't rust or warp
Cons:
Very expensive
Not DIY-friendly
Call Good to Go Gutters today!
Good to Go Gutters is an expert on gutter installation in the Twin Cities. We'll help you decide which type of gutter is right for you, considering both your home and the climate. We treat every home as if it's our own and deliver quick and quality work every time. Call us today for your free estimate!