A gutter installation job is not complete without the downspout. Each home is a little different. Some homes can get away with one downspout while others need more than one. So, how many downspouts do you need? And where do you run them?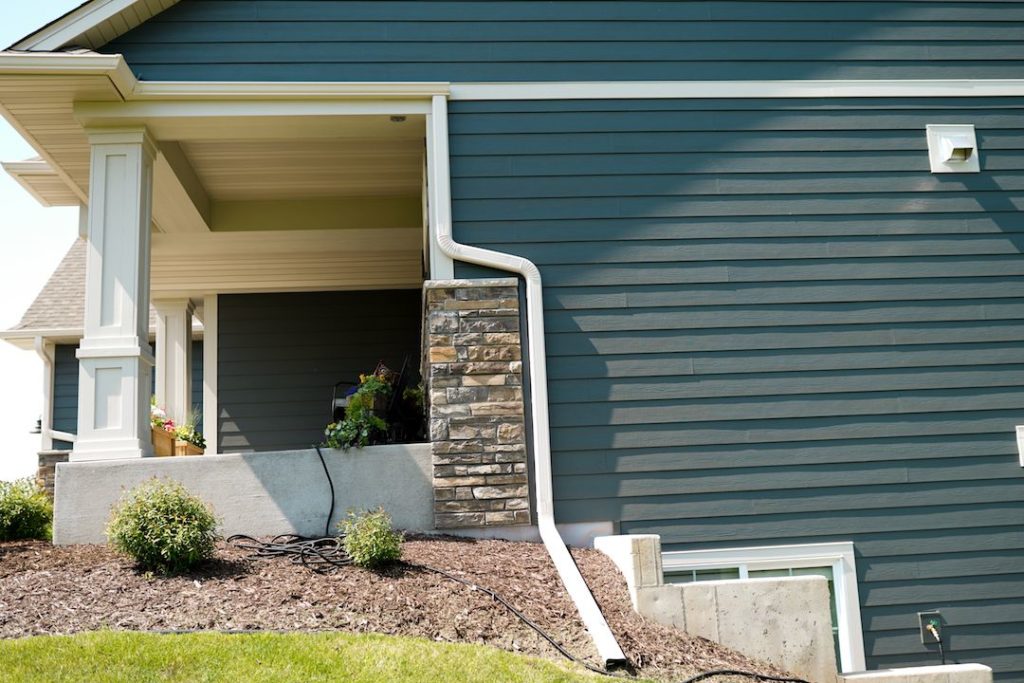 Where should I run the downspout? 
The goal of the downspout is to assist the gutters. The gutters direct water away from your home, and the downspout carries it out and away from your home's foundation. They are an integral part to keeping your home free from water damage. 
Downspout placement varies from home to home. Things like the size of your home, the slope of your yard, and your landscaping location will determine where to place them. 
Likely, you don't want the downspout visible in the front of your house; the side or the back is preferred. Plan accordingly so that the downspout won't be shooting water into your flower beds or garden.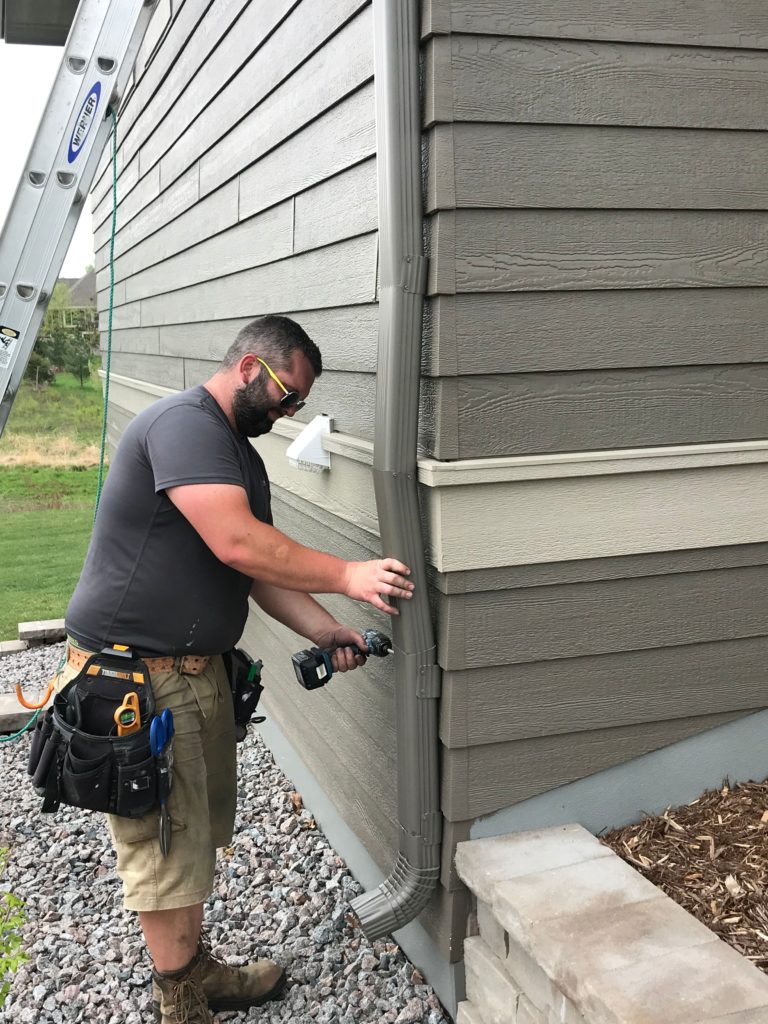 How many downspouts do I need?
A downspout should not drain more than 35 feet of gutter, so it's possible your home will need more than one downspout.
To determine how many square inches of downspout are needed, first calculate your roof area, your area's rainfall intensity, and your gutter capacity. Make sure you follow these steps when calculating your gutters and downspout(s).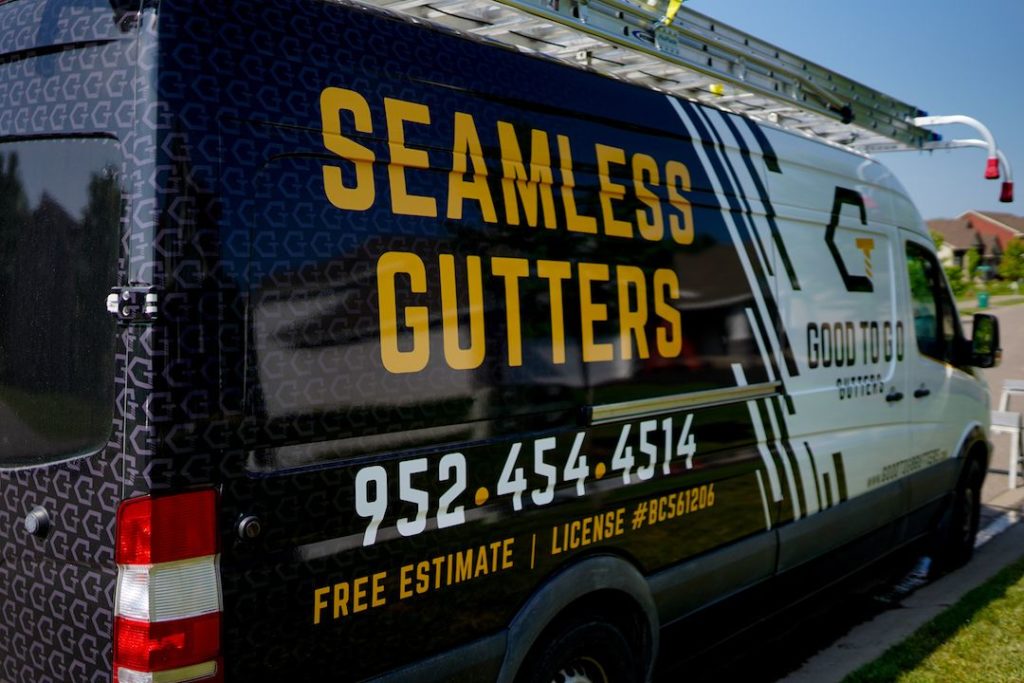 How far away should they stick out from the house?
You don't want your downspouts too close to your house otherwise they won't be very effective in keeping water away from the foundation of your home. You also don't want them sticking too far out into your yard as this will become both a hazard and a nuisance. Is it possible to install downspouts that don't stick out into your yard while still doing their job?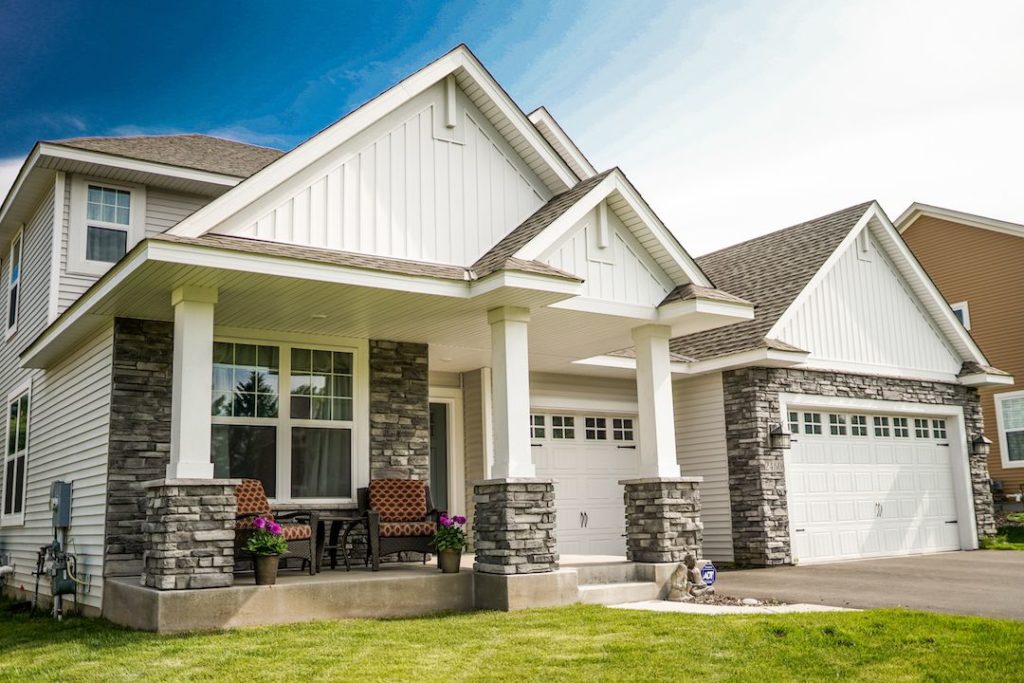 Can I get downspouts that blend with my siding? 
Some people stray away from gutters and downspouts because they are worried about the eyesore. Good news: your gutters and downspout(s) don't have to stand out! In fact, they can perfectly blend in with your siding so that they are barely noticeable.
Good to Go Gutters guarantees a perfect match to your siding because we offer a wide variety of color choices. If we don't have the color you're looking for, we'll custom match it for you! 
Call Good to Go Gutters today!
Understanding how many downspouts you need, where to run them, and how to install them correctly can be tricky! Good to Go Gutters has been installing gutters in the south metro for over 20 years. We pride ourselves in quality customer service and a job done right the first time. Give us a call today for your free estimate!