That may seem like the most important question when looking at getting gutters for your home. This is true whether it is a new home, a home you've lived in for years, or a home that you're moving to. In each circumstance, gutters may feel like an expense that you don't want to pay.
We understand that fully. This expense can seem like an unneeded luxury, especially if you're looking at all the expenses related to building a new home. We still strongly encourage you to consider gutters as they are an investment in protecting your home from water damage.
Each home is different, so we can't tell you how much installing gutters will cost for your home. We can say that generally speaking, our seamless gutter installation jobs typically run between $800 and $2,500. That's a pretty wide range, so we'd like to share some of the variables that affect cost.
Variables
When giving our estimates, we look at a variety of variables to determine the cost of gutters for your home.
Height – the heights that we have to scale to install a gutter span impact the pricing. The lower your rooflines are, the less expansive those spans will be.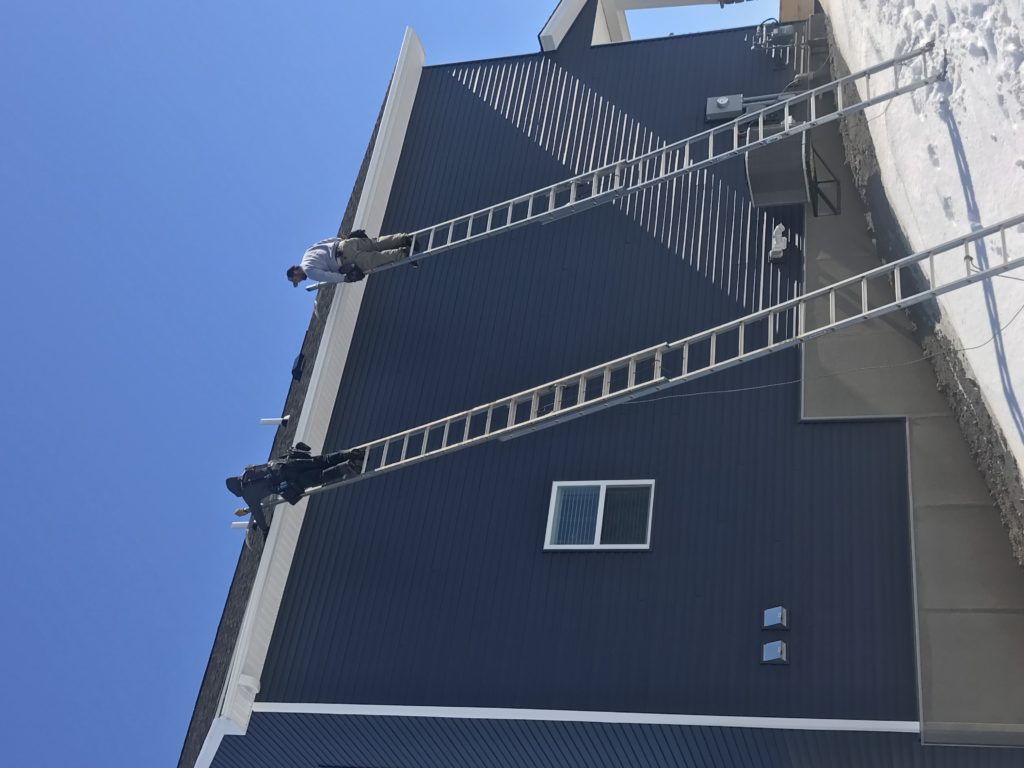 Leaf guards – leaf guards are an additional optional component to your seamless gutters. Keep in mind that leaf guards help reduce the maintenance needed for your gutters. That can be well worth the expense!
Design of the home – the layout of the home has an impact on the cost of the gutters. A simpler design with fewer rooflines will require fewer gutter spans and will thus cost less. More elaborate designs that require more corners, downspouts, and overall spans will increase the costs.
Distance – the longer the spans, the greater the cost.
Type of gutter – we offer both five inch and six inch gutters. The benefit of six inch gutters is that they carry 50% more water. This means that there is more water controlled and managed. Six inch gutters cost an average of 25%-30% more than five inch gutters. Five inch gutters tend to be our most popular option.
These are the main variables that we consider when developing a bid for your home. We do our best to tailor the cost to your home as best as possible in order to give you the best bang for your buck. We don't want you to pay more than the specific cost for your home.
Another component to keep in mind is our gutter warranty. We warranty all our gutter installations with a no sag, no leak warranty for as long as you live in the home. This is an added value that gives you the peace of mind that if a problem develops with any of our gutters, we will be there to help you out with a long-lasting product.
If you're ready to know more about what gutters would cost for your home, please give us a call! We're happy to come visit your home, discuss your options, and work out a bid for what gutters would cost for your home.