Thinking of installing gutters on your new home and worried about the cost? Give Good to Go Gutters a call today to set up a free consultation.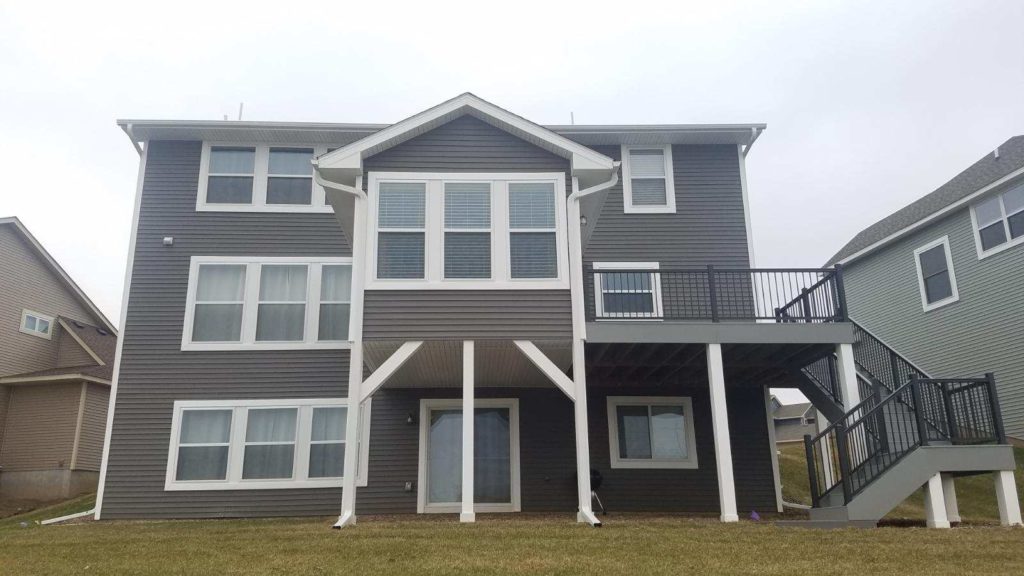 Benefits of installing gutters
It's hard to underestimate the benefits of properly installed and maintained gutters. Every home, no matter how new or how old, should have gutters. In recent years, many municipalities have been recognizing this and are starting to require gutters on new residential builds.
The top benefits of gutters include:
The soil around the home is stabilized
Foundation problems can be prevented
Flooding around the house and in the basement can be avoided
Erosion is preventing and landscaping is prevented
Siding is protected from water damage
Water staining can be prevented on brick and stone masonry
Sidewalks, patios, and driveways are less susceptible to settling and cracking
Exterior doors and garage overhead doors are protected
What to look for in a gutter installation company
When you are looking for a gutter installation company, you want to find a company that is going to do quality work that will last for years. Often times, you'll get the best service from small, local businesses.
Before hiring a company, check its reputation. A good company should have the testimonials to back them up. Often you can get a good idea of their reputation from reviews left on social media.
What does it cost?
The quickest and easiest way to find out what it will cost to have gutters installed on your home is to get a free estimate.
If you are installing quality, aluminum gutters that will last for years, the biggest factor will be the size of your home and the amount of roof edging that needs to be included.
Call Good to Go Gutters
Give Good to Go Gutters a call today. We offers free estimates and consultations and has a quick turn around time.