Seamless gutters are one of the best ways to make sure your new home stays looking its best for years to come.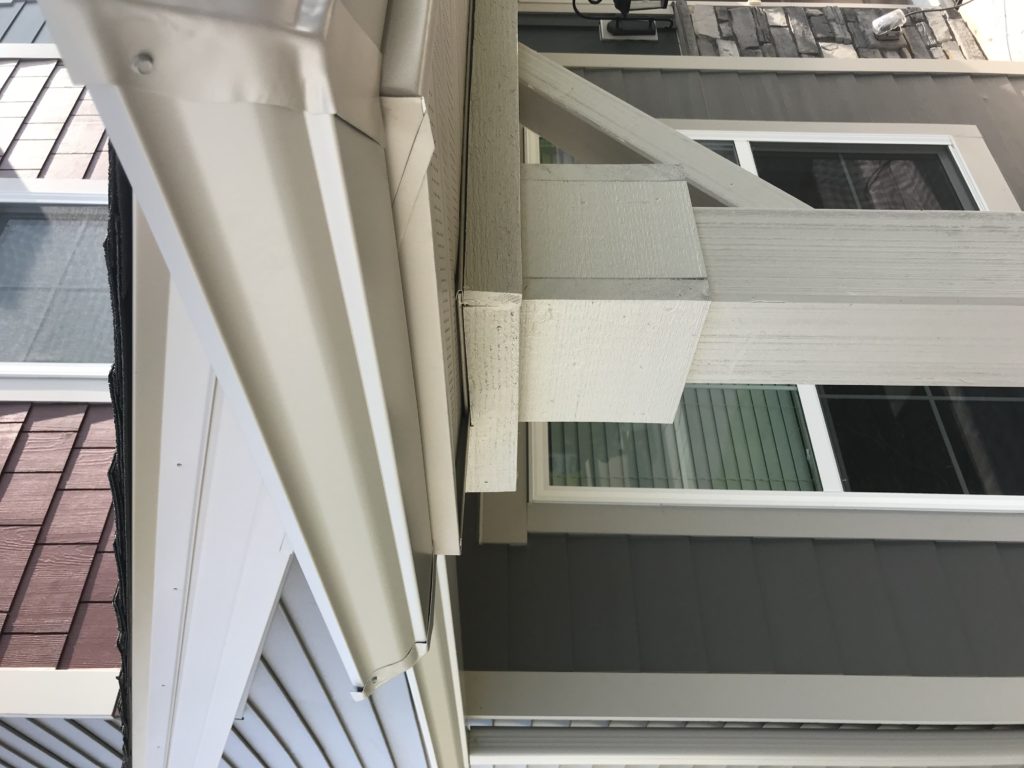 After building a new home, one of the first things you want to do is protect that investment from potential damage. Gutters with out seams are one of the best ways to make sure that rainwater and snowmelt are properly directed away from your home.
What is a seamless rain gutter?
Seamless gutters are continuous gutter systems that direct water and snowmelt away from your home's siding and foundation. Rather than connecting multiple gutter pieces, we custom fit each piece to fit your roof perfectly. We use aluminum gutters that only have joints or miters at the corners along the roof.
Because seamless gutter have very few seams, the chance of leaks is much lower than other gutter options
How much do seamless rain gutters cost?
Every home and project is a little different, and each gutter is custom-fitted to the home. We offer free quotes and consultations if you are considering installing gutters on your home.
Are seamless gutters worth it?
Seamless gutters are not the cheapest option on the market. But they are a perfect example of getting what you pay for. Other gutter options require maintenance and regular inspections to make sure there isn't damage at the joints.
Gutters without seams are much easier to maintain. With seams only at the corners, there is less chance that leaks will develop over time. While the material and labor do come at a higher cost, in the long run, you will save time and money with seamless gutters.
Call Good to Go Gutters
If you need gutters installed on your home, give Good to Go Gutters a call today to set up a free consultation. We offer a quick turn around and we always strive to do the job right the first time.