We may be biased, but we're going to say that we are.
Good to Go Gutters is a family owned small business that has specialized in seamless gutters for several years. We are based in Lakeville, Minnesota and we serve the entire Twin Cities metro area.
If you have a home in the Twin Cities metro area, we want to be your gutter installer of choice, and there are several reasons that you should choose us.
The product
We use seamless gutters for several reasons. First, we fabricate the gutters onsite in order to match the spans of your roof exactly. Onsite fabrication also ensures no damage during transportation to your home. Second, seamless gutters leak less than traditional sectional gutters. Since seams are the usual leak points in traditional gutters, seamless gutters are less prone to leaking. Third, seamless gutters also look better and blend in with your trim more… well… seamlessly. We also can match the custom colors of your trim and siding. Fourth, we can also provide gutters guards that prevent leaves and other debris from collecting in your gutters, meaning no cleaning!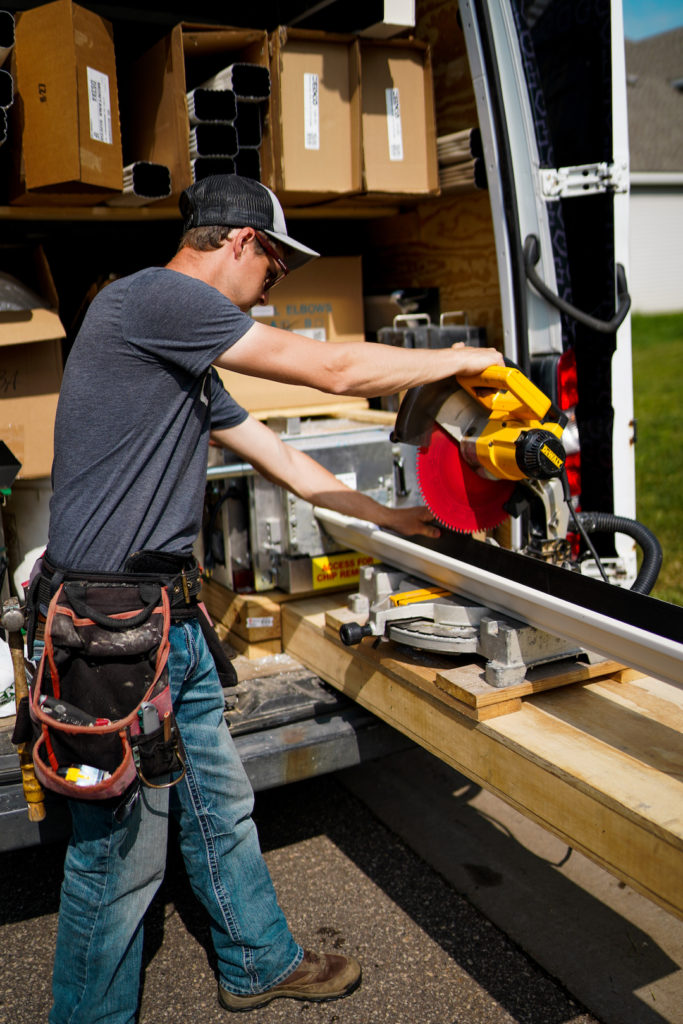 The experience
It can be tempting to want to install your own gutters as a DIY project. We admire your ambition but encourage you to direct that ambition towards other home projects. (Perhaps a nice pergola?) Professional gutter installation is the best gutter installation, and not just because professional installers can provide superior seamless gutters. We know what a job well done is because we have years of experience in seamless gutter installation. This ensures accurate measurements, proper gutter slope, secure anchoring, color matching, and more. Beyond that, we have experience working on a variety of styles of homes from a variety of the Twin Cities' best homebuilders.
The company
Like we mentioned before, we are a small, family-owned local business. Hiring a large company can mean that you end up lost in the shuffle. A small, local business like ours is able to ensure that you get the prompt, thorough service that you deserve. Once we are hired, you become our priority. You and your home matter to us. Your home is not just an investment. Home is where your memories are, where your family feels safe, and where you build a sense of community. We understand that and we strive to treat you as though we are working on our own homes. Our goal is to always provide a superior product with superior service.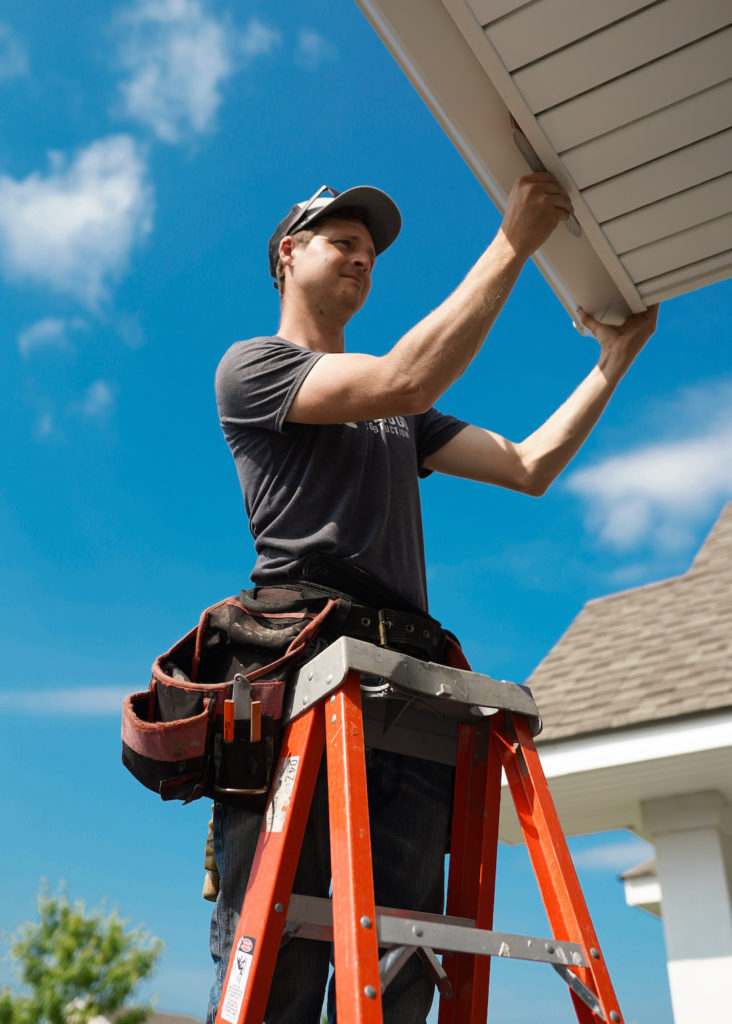 If you are looking for the best of Twin Cities seamless gutter installation, congratulations! You've found it! Or rather, you found us! We are ready and eager to start working with you on protecting your home using the best in quality with the best in service. Not sure how to start? Give us a call or send us an email. We'll come out to give you a free estimate on what it would cost to protect your home with our seamless gutters. Let us know if you have any questions!