As you're going through the building process, the last thing you might be thinking about is if your builder will install gutters on your new home. They're something that most people forget about until they see rainwater pouring off their roof during a heavy rain event.
While many assume that gutters are included in new homes, they often aren't. If your unsure, it's worthwhile to review your contract to see if gutters are part of the finished home. If not, they are the homeowner's responsibility to have installed by a contractor of their choice.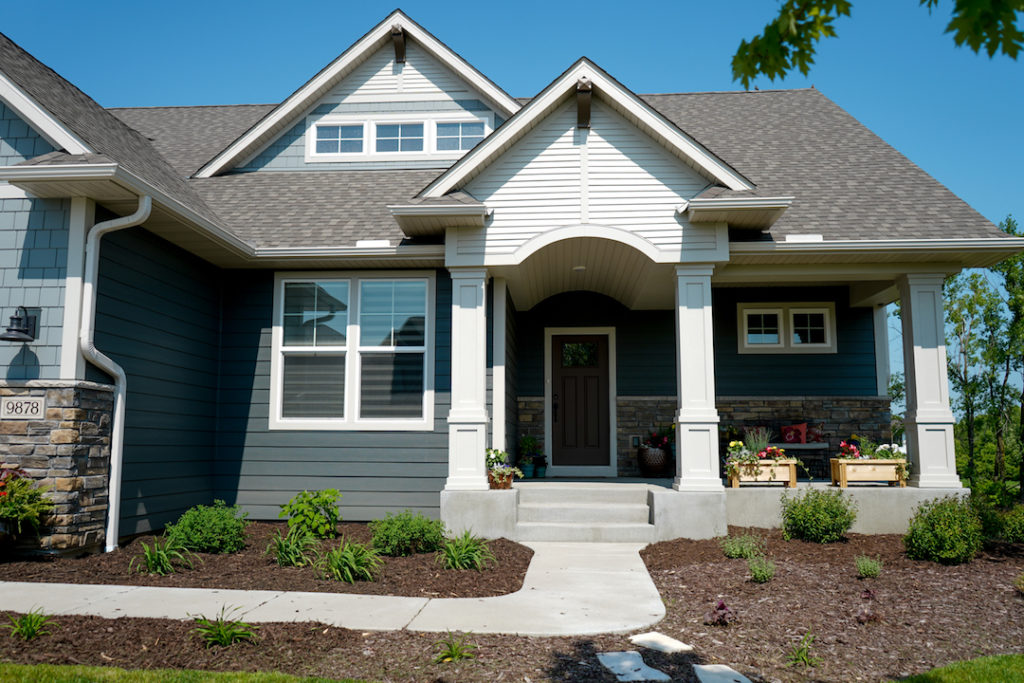 Why aren't gutters included?
Each homebuilder is different, and they each offer different things in their contracts. While some may include installing gutters, it isn't uncommon for builders to leave gutter installation up to the discretion of the homeowner. The reason behind not including gutters varies by builder. However, because gutters are one of the last things installed on a home, builders are typically anxious to move onto the next build rather than wait on gutter installation.

How to get gutters for your home
The quickest and most reliable way to install gutters on your home is to contact a reputable professional. There are DIY options available, but the quality and effectiveness of the system may suffer.
How to choose on the right gutter system
While there are a couple of options available when installing a gutter system, we recommend using aluminum seamless gutters. Seamless gutters are custom cut for each home. They have fewer joints then sectional gutters. With fewer joints, the risk of clogs and backups is reduced.
You will also want to consider the color options offering or contrasting the home color.
Choosing Good to Go Gutters to install gutters
Good to Go Gutters is a family business that has worked in the south metro area for over 20 years. We work with quality vendors and offer quick installation for homeowners. Give us a call today to set up a time for a free consultation and quote.