Before you install gutters on your new home, there are questions you should ask your contractor to make sure they are qualified to do a good job and so that you both have a clear idea about how the project will go.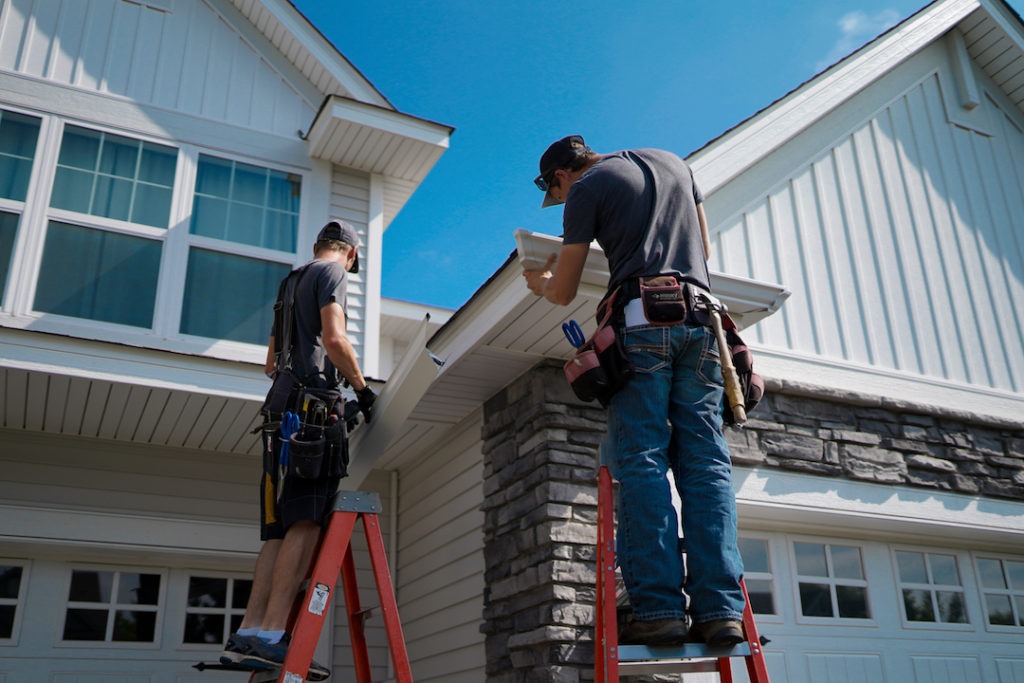 Our top 6 questions to ask
1. Are your gutters "seamless"?
Seamless gutters only have seams at the corners and are installed in a continuous piece.
2. What types of seams does the company use on corners?
Gutter installers commonly use three types of seams. Gutters with fewer seams are less likely to leak over time.
Box Miter: A preformed corner that has three-seams per corner. Often used because they are cheap and don't require skilled labor.
Strip Miter: Uses two-seams per corner. A separate, thinner strip of aluminum holds each seam together.
Custom Hand Mitered: Skilled gutter installers craft one-seam per corner. It is tight and strong and will last longer.
3. How are gutter secured to the home?
Nails are an older style that goes through the gutter and into the home where it attaches to fascia board and rafters. Screws are more reliable because they don't pull out over time.
4. Is aluminum better than galvanized gutters?
Galvanized was the standard in the 1980s. Contractors and homeowners today prefer aluminum because it is strong, durable, and doesn't corrode.
5. What styles are available?
There is a range of gutter styles and colors on the market today. If your contractor doesn't offer what you are looking for, consider finding a different contractor.
6. Are all worked on the job insured?
Knowing that you are working with a company that carries liability insurance and workmen's compensation that covered your home and their employees is a huge peace of mind. A company should be able to provide you with documentation that shows they bear responsibility.
Good to Go Gutters
Still have questions about installing gutters on your home? Give Good to Go Gutters a call today. We have years of experience installing gutters on new homes and offer free, on-site quotes.