A lot of work goes into deciding what your house will look like on the exterior. You probably put in a lot of time on what color siding to have, what landscape you surround your home with, and what other features you're choosing to customize your home. With all the work that you're putting in to the design, you don't want anything to conflict with the image that you're presenting to your neighborhood.
If you're thinking about all these things, you'll want to think about gutter choices, too. We've all seen the bad examples of gutters – the ones that stick out like a sore thumb because the color doesn't match with the trim or siding. Who wants that?
We certainly don't.
Color Options
Good To Go Gutters wants to work with you to ensure the best final product to complement the design of your home. Gutters are not a small detail. They are part of the first impression of your home, so it's important to get the right color gutters. As such, our gutters come in a host of color options. We can even customize the color to anything you need!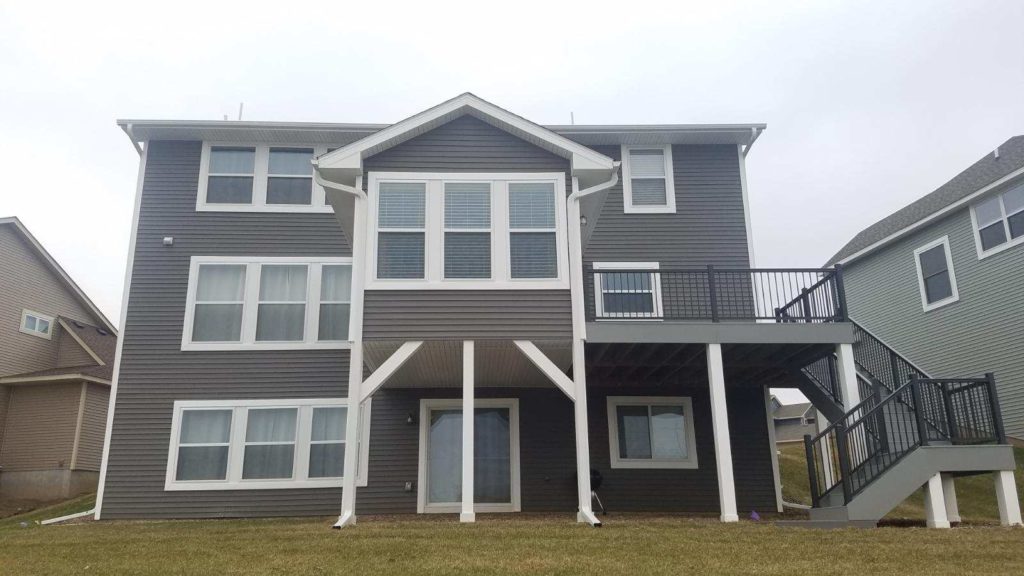 As you can see in the photo example above, we can also do multiple colors per your design needs. Here the horizontal gutters along the rooflines are matched to the color of the siding while the vertical downspouts are matched to the color of the trim. We'll work with you to discover your needs and desires for color!
Another option is to choose different contrasting colors and materials for a more customized look. For example, some customer opt for a copper metal gutter to provide a more rustic look. There are so many options, and we are ready and able to be creative with you!
Seamless Gutters
Another aesthetic feature that we offer is seamless gutters. In the same way that you've seen homes with mismatched gutters, you've probably seen homes with gutters that have seams. Sometimes those seams can really stand out and detract from the overall look of the home. This is especially true if the gutters are falling into a state of disrepair, making the seams even more noticeable.
With seamless gutters, you prevent those issues and give your home a seamless, streamlined look. This better helps to have the gutters blend in and let the rest of the house do the talking. In most cases, you don't want to notice that the gutters are there. With seamless gutters in a nearly infinite array of colors, you may not even see the gutters!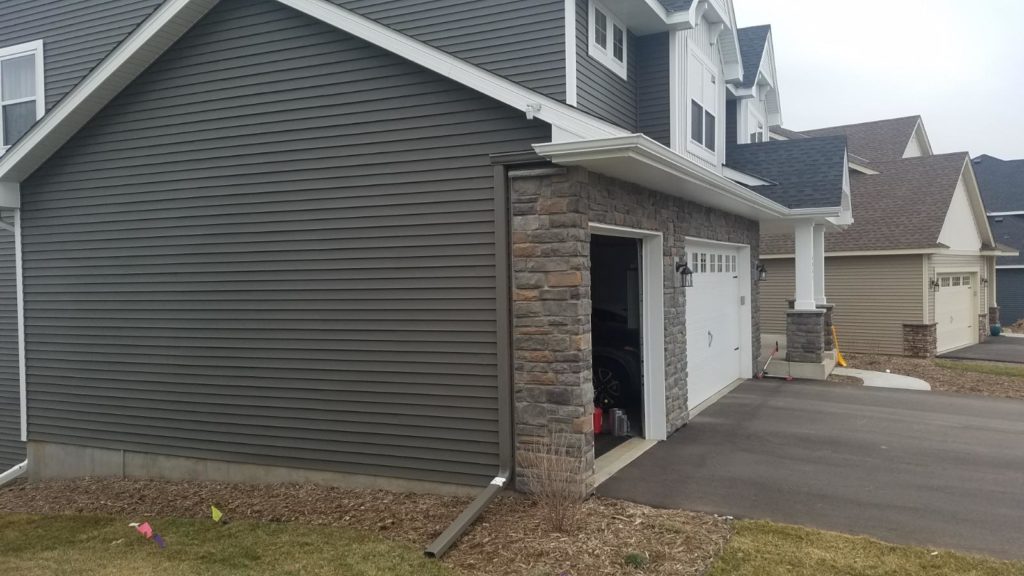 So if you're worried about gutters throwing off the look of your home, don't be. We have years of experience in making sure that our gutters are not only a quality product that help protect your home from water damage but also blend in as much as possible. Give us a call or email for a free estimate today and to also discuss how we can fit our gutters to your design scheme!