Gutters are easy to overlook when building a home. It isn't uncommon to get near the end of building a new house and wonder "will my builder install gutters?"
Gutter installation is often the responsibility of the homeowner.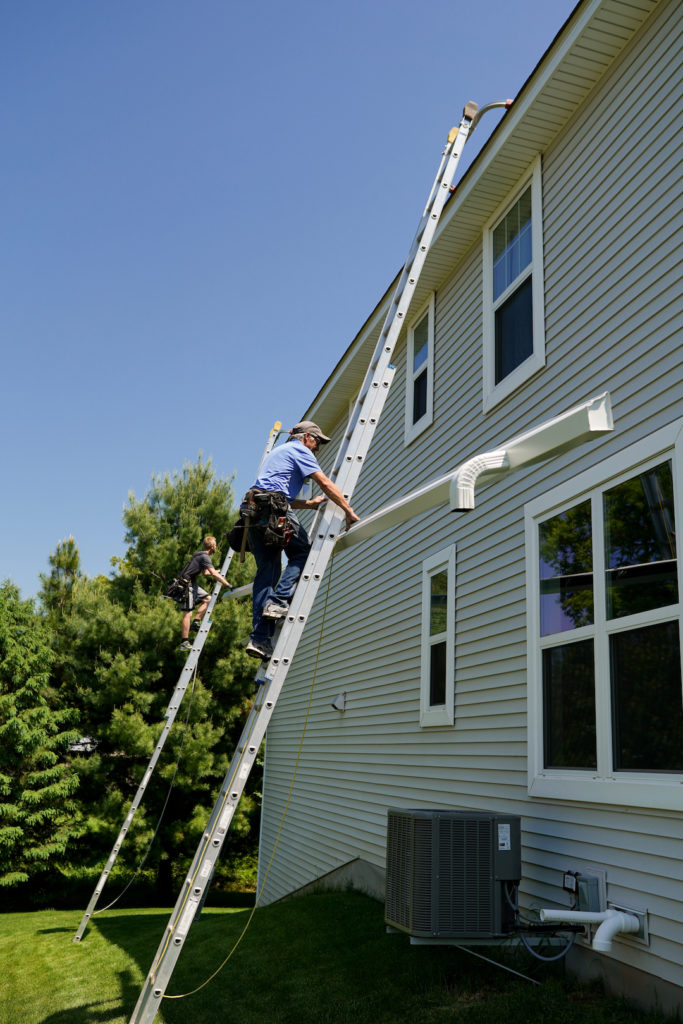 The first thing to do
Not sure if your builder will install gutters on your new home? The first thing you should do is take a look at the specifications that were included in your sales contract. Everything that was included in your build will be listed here. It will give you a clear idea of what your builder was responsible for.
And if you still have questions, contact your builder. They'll be able to quickly answer your questions.
Why weren't gutters included
Every community and builder is different. In some communities, new builds include front gutters. In others, builders install downspouts. Other communities include a full gutter installation.
A builder might not include gutters for a variety of reasons. Often times they prefer to leave gutter installation to contractors who specialize in gutters.
Installing Gutters
Once you've determined that gutter installation wasn't included in your original contract, contacting a professional is the quickest and easiest way to get gutters added to your home. Of course, there are numerous DIY options. However, the effectiveness and quality of DYI gutter products may suffer.
Also, professionals have the tools required to make gutter installation quick and precise. Seamless gutters are custom cut for your home and are a perfect fit every time.
There are many resources online for finding qualified gutter installation companies in your neighborhood. Do a bit of research to make sure the contractor you select is insured and has positive reviews.
Working with Good to Go Gutters
Good to Go Gutters has been installing gutters on a new home in the south metro area for years. We offer free quotes and quick installation. Give us a call to about installing gutters on your home.