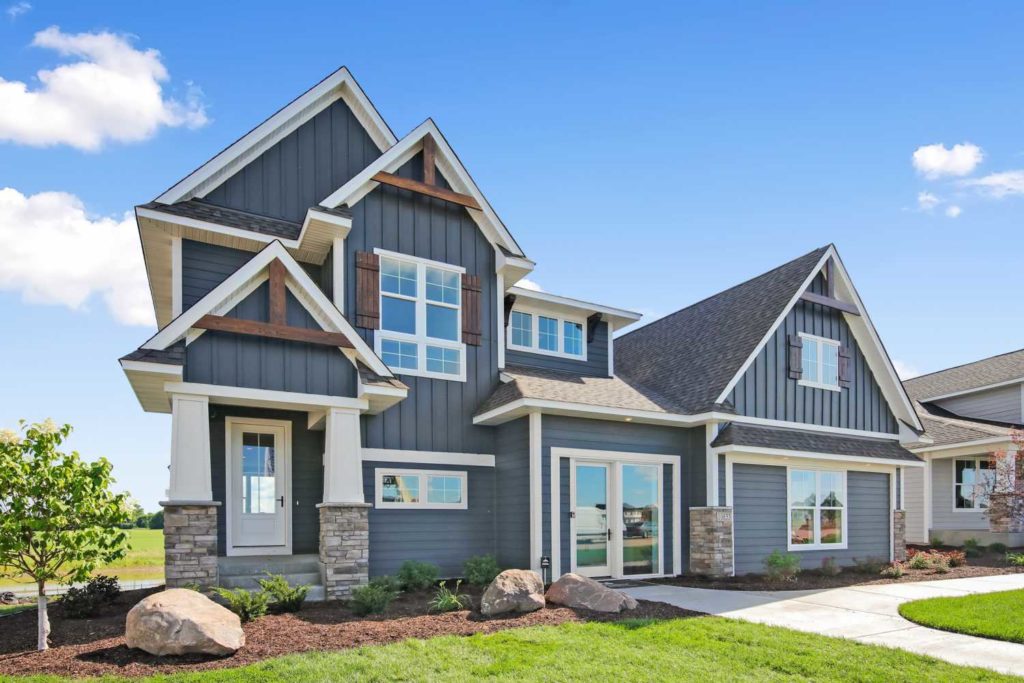 Located in Woodbury, MN, Creative Homes is another leading home builder in the Minneapolis, St. Paul and the surrounding area. They strive to have an unmatched customer experience.
To achieve that, they follow three guiding principles: personalization, creativity, and detail. They have a reputation as a premier builder and believe that quality and attention to detail are what make a house stand out.
According to their website "We build homes not houses. We believe that each home is much more than four walls and a roof. It's the place where memories are made, families are established, and is the epicenter of life as we know it."
They have multiple home models available for customers and offer numerous customization options. They also offer homes that are move-in ready or soon-to-be-completed.

Creative Homes Neighborhoods
Creative Homes is currently building in multiple neighborhoods in the Twin Cities metro area, including neighborhoods in:
Woodbury, MN
Stillwater, MN
Hugo, MN
Lake Elmo, MN
New Richmond, MN
Blaine, MN
Riverfalls, WI
Hudson, WI
Oak Park Heights, MN
Dayton, MN
Forest Lake, MN

Good to Go Gutters and Creative Homes
Good to Go Gutters has built their business and reputation by installing gutters on newly built homes, including houses built by Creative Homes. If Creative Homes built your house, Good to Go Gutters has the experience and knowledge to install your gutters. Our team has worked on countless new homes in the Twin Cities and can get the job done quickly and professionally.
Call Good to Go Gutters Today
Good to Go Gutters is a family-run business that believes in doing a good job the first time. We offer free estimates and a quick turnaround for customers. Give us a call today to set up a time for one of our experts to visit your house for a quote so you can protect the new home you've built.