Great question! Unfortunately like most things in life the answer is, it depends. The cost of installing seamless gutters on your home will vary based on a number of factors. Here are just a few:
Home size
Year built
Location
Color choice
Type of material
Number of downspouts
Height of work
and, last but not least, who you hire to install your gutters
That said, there are some national averages you can look at to get a sense of the overall cost.
Seamless gutters typically cost between $9 and $25 per foot, so depending on the size of your home you can expect to spend anywhere between $999 and $2500. As a general rule, custom bent aluminum presents the best value in terms of function, look and durability. Materials such as copper or steel cost significantly more per foot.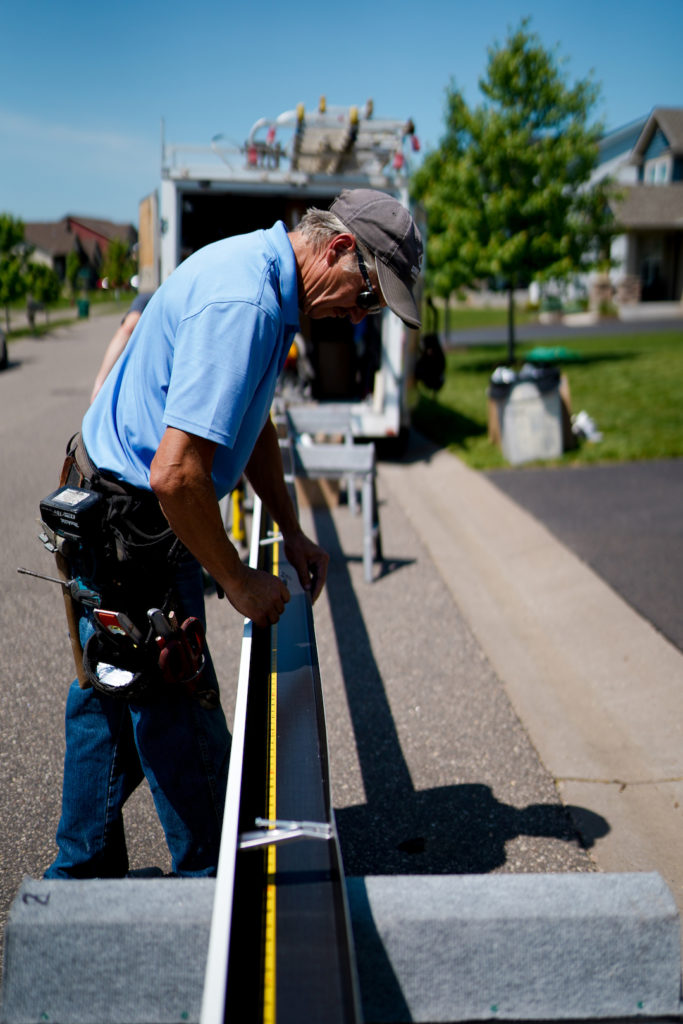 It's important to note that seamless gutter installation is not a DIY project. The process of cutting, custom fitting and mounting seamless gutters is a dangerous and involved process best left to the pros. You'll be glad you hired someone to do the work for you. Seamless gutters offer the best protection and total lifetime value for you home — plus they are easy to maintain.
Aluminum seamless gutters are popular in most climates, but particularly in Minnesota where they are made to endure freezing temperatures and months of snow and ice. If properly installed, this type of gutter should last you at least 25 years.
Does gutter size matter?
For the majority of homes in Minnesota it makes sense to install gutters in the 5-inch size, but if your property tends to experience unpredictable weather, like heavy downpours, you might consider going with a 6-inch gutter that can endure more water.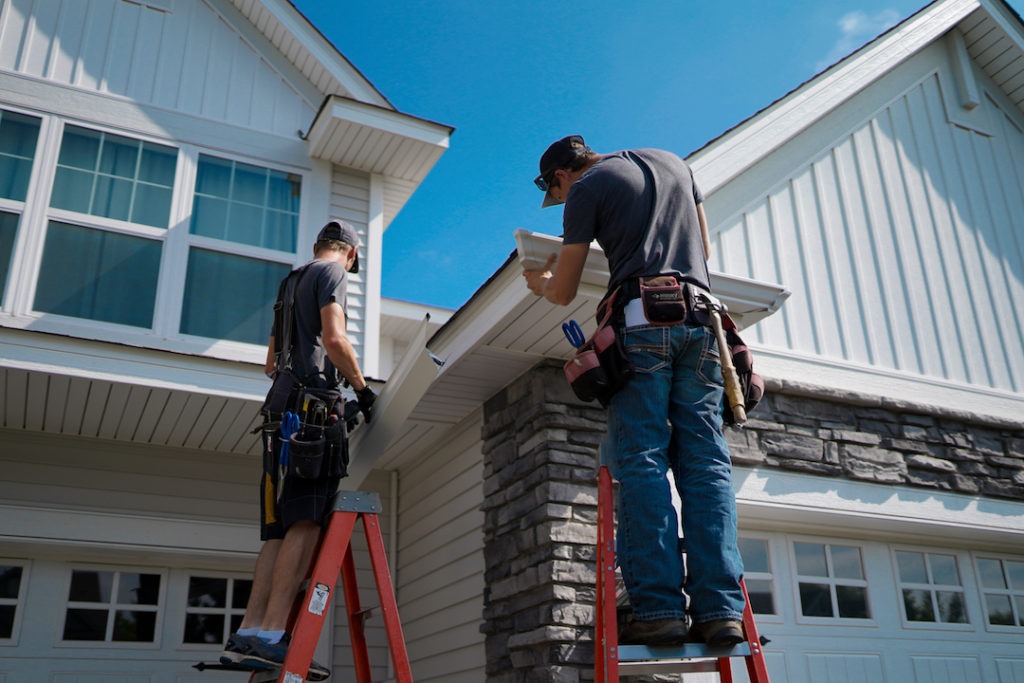 What effect does color choice have on gutter pricing?
At Good To Go Gutters we like to give our customers lots of options when it comes to gutter colors. If you are having difficulty choosing, we wrote an article to help you find the gutter color that is right for your house. If you aren't able to find a color you like, we can always custom match any color and coordinate with your home, but this will come at additional cost.
What time of year should I have my gutters installed?
We install gutters year round, but our schedule is typically slower in early spring so that's a great time to give us a call. Waiting until late summer and early fall is not advisable. If you are ready to pull the trigger on installing seamless gutters on your new home, give us a call today!