Rain gutters tend to be the last thing on people's minds when they are building a new home. Most of the time, you don't even notice gutters – until you have a problem. Then they are invaluable for protecting your house from water and rain damage.
If you haven't thought about installing gutters on your new home build, it's probably time to start considering them.
Everyone hopes they won't have rain and water issues with a new house, but even new builds can become susceptible over time.
Installing gutters is the best way to protect your home and mitigate any damage before it happens.
If your still not sure, here's what you need to know when deciding if you should install gutters.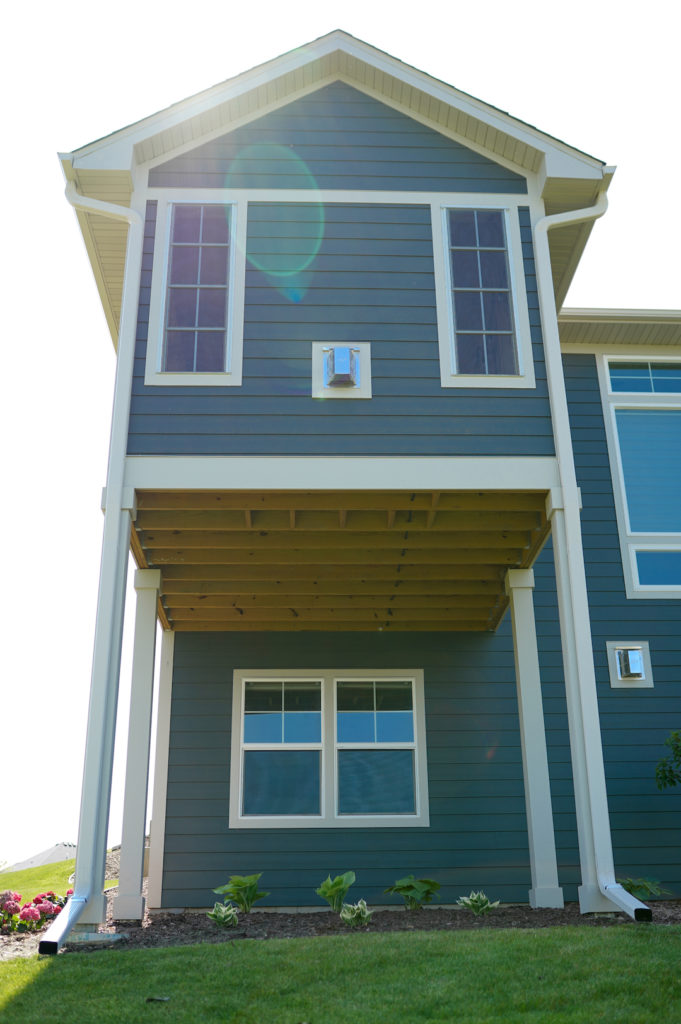 Why are gutters on your new home important?
In addition to protecting the structure of your home, rain gutters also prevent erosion and protect the landscaping around your home. Without gutters, rainwater will flow off the roof and into your flowerbeds each time it rains, causing erosion and damaging plants.
Soil erosion can cause serious problems over time. If left unaddressed for too long, it can cause the foundation to settle, leading to uneven floors and cracked walls and chimneys.
Gutters can also reduce basement flooding and protect siding. They may seem like something that can be put off for a while. In reality, gutters are a quick install that can go a long way in preserving your new home.
Gutter Maintenance
Once your gutters are installed, it is important to maintain them so they function properly. That means keeping the gutters and downspouts clear of leaves and debris. The rule of thumb is to clean gutters twice a year, but more may be required if you have trees hanging over your house.
If there is any concern about cleaning the gutters safely, it is better to hire a professional. Another option is to install gutter guards right away to remove any chance of debris entering the gutters in the first place.
Call Good To Go Gutters
Good to Go Gutters is a trusted contractor in the south metro that specializes in quick gutter installation on new homes. Give us a call today for a free quote.