Hiring people to work in (or on) your home is a big deal, and gutter installation is no exception. Your home is your personal space, and you don't want just anyone walking around your property. Here are five questions to ask before hiring a gutter installer:
Will I be able to identify all your workers, and are they all insured?
Again, you don't want just anyone walking around your property. It's important you know exactly who is coming and going.
With Good to Go Gutters, you will be able to identify us because we're a small team of 12 guys.
We work full-time, we aren't subcontractors, which means there won't be any confusion as to who is ultimately responsible for your job.
Our workers are insured so you won't be held liable for any injuries that may happen on the job.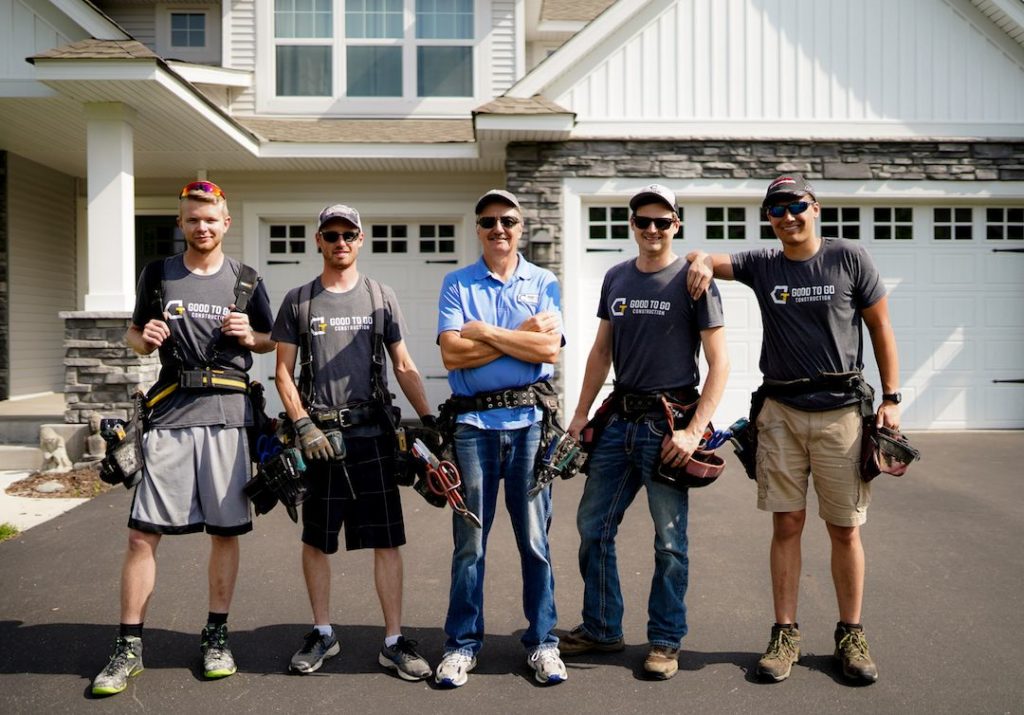 Do you install seamless gutters, and how do you fasten gutters to the home?
Choosing between seamless or sectional gutters can have a big impact on your gutter's effectiveness and longevity. Good to Go Gutters only uses seamless gutters because seamless gutters require less maintenance and generally last longer than other options.
We hang our gutters with screws because they are more reliable than nails. Screws don't pull out over time or corrode.
Can you give me a quote over the phone?
Nope! And, if a gutter installation company tries to give you a quote over the phone you can know they aren't very reputable or trustworthy. Because gutters are custom built for your home, we can't give you an accurate quote until we've come out and measured the length of your roofline.
With Good to Go Gutters, we give free estimates over the phone, then we come to your house to measure and give a quote. You won't have to pay anything until you're ready to commit to the job.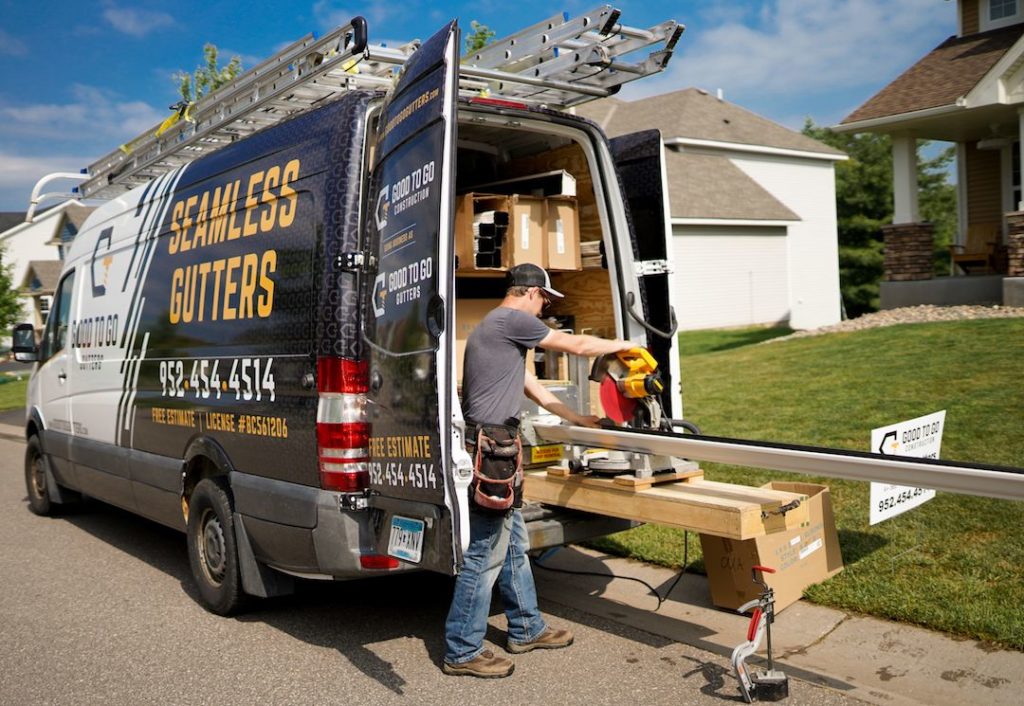 How long will the job take?
When hiring a gutter installer, you want to make sure the job isn't taking up too much of your own time, and you want to know how to prepare.
We make sure our clients get a quote from us the same day that we measure. After we receive the deposit for the work, it will take about two to four weeks for us to get to your house, depending on the waitlist. Once we are at your home, it usually takes a couple of hours to get the gutters installed.
Are you a local gutter installer?
Choosing a local gutter installation company is a great idea because local businesses don't just run away after the job is "done". If you have any issues with your gutters, you want to be able to easily contact your installers and get the job corrected.
Good to Go Gutters has been installing gutters in the south metro area for over 20 years. Most of our work is through word-of-mouth referrals. We pride ourselves on having developed a reputation for being honest and getting the job done right. We don't cut corners. While mistakes are rare, we're upfront about it and make sure it gets fixed right away. We believe in treating each home like it's our own. We aren't done until the finished product is something the homeowner can be proud of. And we promise, "No sag, no leak as long as you live in your home."
Call Good to Go Gutters
Don't wait to give your home beautiful gutters and protect it for years to come. Give us a call today!