Gutters tend to take a back seat when it comes to home improvement projects, especially if you aren't sure which time of year is best to install them.
We know, the warm months pass so quickly, then we're back to winter and the ice builds up and that's when you remember you never got around to installing new gutters. Time goes so quickly!
What Time of Year is Best?
It may depend on the condition of your gutters. If they're leaking or rusty, you should get the job done as soon as you can. You will definitely want to get it done before the spring rains come.
Remember, damaged gutters (or a lack of gutters) can cause serious problems to the foundation of your home, exterior, roof, and landscaping.
If your gutters are in okay shape but you're looking to upgrade your traditional gutters for seamless gutters, then you could wait until summertime.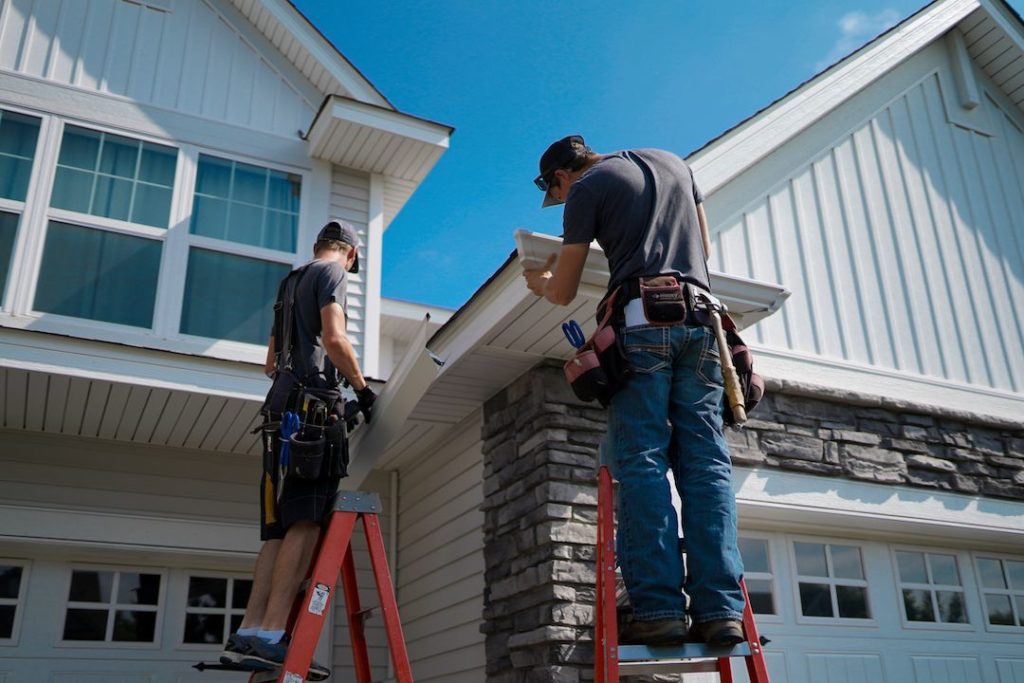 Summer is Popular Time to Install Gutters
Summer is a great time to install new gutters because the weather is warm and predictable, the rainy days of spring are behind us, and the autumn leaves have not yet begun to collect in the gutters.
However, summer is the busiest time of year to install gutters. If you want to beat the rush and ensure your gutters are installed this year, we recommend springtime.
Early Spring is the Best Time to Install Gutters
While we do install gutters year-round (yes, even in the winter!), our schedule is typically shower in early spring. That means, right now is the best time for you to install new gutters!
The snow is quickly melting, and the spring rains have not yet started. Right now (this month of March) is a great time to have your new gutters installed because the waitlist is short and the weather is perfect.
Don't wait until the rain comes and you hear those leaking gutters. Give us a call today for your free estimate!